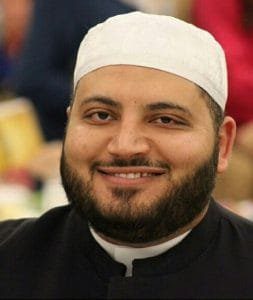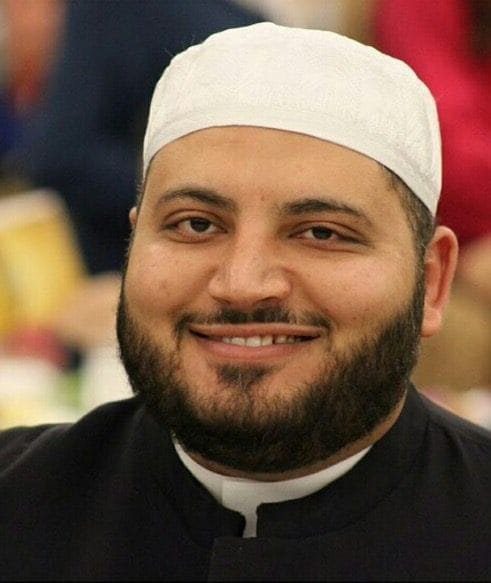 Our dear imam, Shaykh Hossam Musa, completed the memorization (hafiz) of the Holy Qur'an at the young age of 13, earning a license to transmit (ijazah) with a short chain of narration.
He has been the imam for Ramadan's nightly prayers (tarawih) since 1993 at various mosques throughout Metro Detroit and Windsor including the Tawheed Center in Farmington Hills, MI; Masjid Tawheed in Detroit, MI; Masjid Al Fatiha in Detroit, MI; the Muslim Unity Center in Bloomfield Hills, MI; the American Muslim Center in Dearborn, MI; Noor Islamic Cultural Center in Columbus, OH; and the Islamic Center of Greater Cincinnati in West Chester, OH.
Shaykh Hossam represented the United States of America in the 1997, 1998, and 2012 International Holy Qur'an Competitions, which took place in Makkah, KSA; Dubai, UAE; and Moscow, Russia, respectively.
Delivering the Friday sermon (khutbah) since he was a teenager, Shaykh Hossam has been invited to speak in many local mosques in Metro Detroit, Greater Cincinnati, and elsewhere out of state, most recently speaking at Cincinnati's ISNA conference. He has also been invited to deliver prayers at interfaith services and events in southwest Ohio.
Previously, Shaykh Hossam served as the imam of Noor Islamic Cultural Center in Columbus, OH; the principal of the Muslim Unity Center Sunday School in Bloomfield Hills, MI; the youth director and Qur'an teacher of the Muslim Unity Center in Bloomfield Hills, MI; and he was a teacher and the director of the Qur'an, Arabic, and Islamic Studies Department at Huda School in Franklin, MI for ten years.
Having graduated with a Bachelor's degree from the University of Michigan-Dearborn's School of Engineering in 2004, Shaykh Hossam is currently enrolled in Mishkah University where he is pursuing his graduate studies in Islamic Jurisprudence and Arabic.
Shaykh Hossam is actively involved in the larger Greater Cincinnati community as well as the tri-state area. He serves on the Cincinnati Children's Hospital Pastoral Care Committee and West Chester Hospital's Spiritual Care Council as well as a member of the Tri-State Area Imams, who meet monthly. He created the Gems of Cincinnati Imams collaborative series and promotes unity, interfaith, and inter-community collaboration.
As a sought-after scholar and speaker, Shaykh Hossam has been the keynote speaker for many conventions and university events. His recent participation as a speaker include sessions at Oakland university MI, University of Michigan, Ohio State University and University of Cincinnati.
Shaykh Hossam lives in West Chester, OH where he enjoys gardening, fishing, hunting, cooking, and spending time with family and friends. He also loves to travel and is an avid foodie.