Our Tours & Talks program has received many accolades, letters of appreciation, and referrals. The ICGC continues to grow and customize the program for various touring groups and their particular needs. See below for information on reserving a tour or talk.
Know Your Neighbor Is A Chance To Visit The Islamic Center Of Greater Cincinnati To Meet Your Muslim American Neighbors, Show Support And Learn About Islam.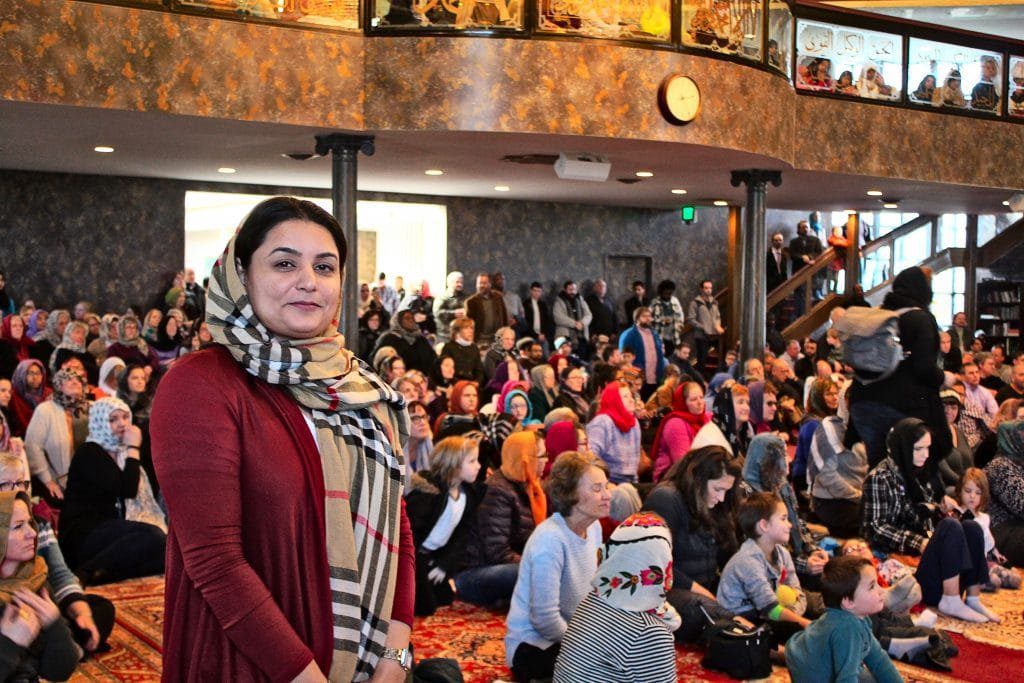 TOURS & TALKS OTHER RESOURCES & LINKS
Other Links and Resources
As you plan a tour of the Islamic Center of Greater Cincinnati (ICGC) or consider inviting one of our speakers to your facility, view the following links and additional resources to learn more about our programs:
To view the below documents, you need Adobe Reader©
Outreach Education Program Brochure: This trifold brochure provides a brief community history, program specifics, scheduling information and basic Islamic terminology. Download
Ordering A Visit to a Mosque in America Video: This video, co-produced by the Islamic Center, has received national recognition and commendation. Download
School and Curriculum information: www.ing.org (note ING is a national partner for speaker and school resources. Clicking will take you outside of this website to ING,s website.
MUSLIM MOTHERS AGAINST VIOLENCE
A group of Muslim women at the Islamic Center of Greater Cincinnati (ICGC) have been making a remarkable difference in the community with one strong message of non-violence. With more than 100 "mothers" committed to its membership, Muslim Mothers Against Violence (MMAV) has declared a foremost obligation and responsibility of teaching and guiding children to be the best of Muslims and, thereby, the best human beings possible. MMAV actively promotes peace, tolerance and non-violence in local communities and throughout the world.
Cincinnati Muslim Professional (CMP)
ICGC's Cincinnati Muslim Professionals Network (CMP) aims to empower Muslim professionals through creating spaces and initiatives that are tailored to strengthening the Muslim identity, both within and outside of the workplace. Our events vary from TED-like talks, tax preparation sessions, networking events, interviewing trivia, to specialized events that aim to build bridges within our community. Our services are catered to fit the needs of our evolving community through providing free professional headshots, as well as free professional resume services. Over the past years, our events have collectively reached hundreds of Muslim professionals in the Cincinnati area.
Join the Cincinnati Muslim Professionals on LinkedIn HERE
Follow CMP on Facebook: @CincinnatiMuslimProfessionals
Contact our exec team to learn more about our events and initiatives:
ICGC MARRIAGE CONNECTIONS
ICGC is now offering a halal safe platform for singles looking to start a Muslim family.

Take advantage of the free membership and subscribe today!

For more information and details, please check our website www.icgcmarriageconnection.com
THIS IS A LIST OF THE STANDARD ITEMS THAT OUR PANTRY CAN UTILIZE YEAR-ROUND.
To inquire about seasonal or current needs, please call Jackie Othman at 513-757-9140 during office hours.
Thank you!