ICGC has launched a Quran/Hifz program that supplements Quran Connections. After students become proficient in the reading via Quran Connections, the Quran/Hifz program takes students to the next level in reading with Tajweed as well as memorization.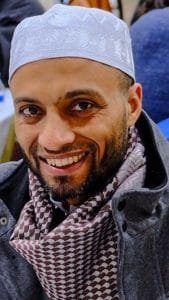 Allah SWT blessed Shaykh Mahmoud with completion of the memorization of the Holy Quran at the young age of 14. Shaykh Mahmoud graduated from the Grand Al-Azhar University College of education. He began teaching the Holy Quran since 2007 and participated in several Holy Quran competitions and earned first place in many of them!
He is a world-class reciter and hafiz who has received his certification from Shaykh Mohamed Jibreel, one of the highest-ranked reciters in the world. He has traveled and led tarawih prayers in Argentina, Brazil, Spain, and here in the United States.
Shaykh Mahmoud has one of the most beautiful voices in recitation of the Holy Quran, saying beautiful nasheeds, and has a passion and dream to teach the Holy Word of Allah SWT for future generations to come here at ICGC, in sha'a allah!
Shaykh Mahmoud lives here in Cincinnati with his wife, Maaly Elgindy, and three kids, Mariam, Youssef, Sarah.